Kitchen of the Week: A Entryway Kitchen Opens Up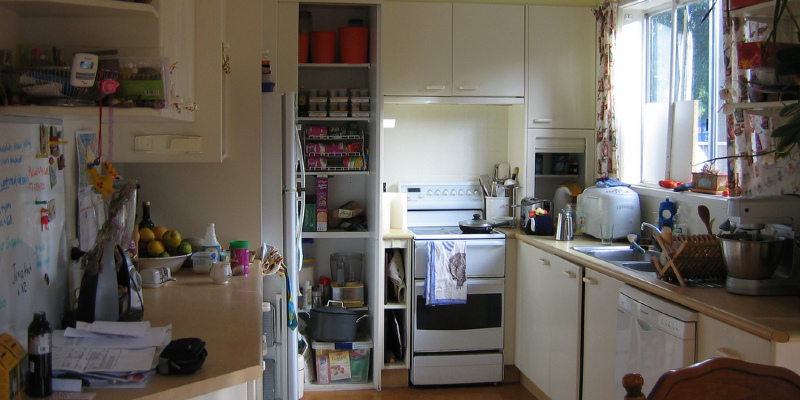 Many apartments have a kitchen, dining and living room combined in limited square footage, which means the spaces need to make sense together. The kitchen in this Boston pied-à-terre sits directly inside the primary entrance and foyer, so the clients wanted it to create a warm welcome. Interior designer Emily Pinney incorporated extra square footage for much more storage and workability whilst keeping the rest of the kitchen easy, focusing on luxury materials and clean lines.
Photography: Ben Gebo
Ben Gebo Photography
Pinney additional square footage by simply taking over an eating area in the adjacent room, making enough space for an eat-in bar, additional counter and storage space.
Bar stools: Minotti; pub top: custom timber, Allan G. Pinney in Dublin, New Hampshire
Pinney Designs
The upper cabinets go all the way into the ceiling, to use every inch. Keeping all the cabinetry white prevents it from feeling heavy. Pinney purposely avoided decorative lighting, sticking with recessed and undercabinet selections for a fresh aesthetic.
Calacatta marble countertops fit the mosaic backsplash, and stainless steel appliances operate well with the faucet finish and drawer pulls. Repeating the finishes eased the transition between the kitchen and the rest of the house.
Range: Profile, GE; hood: Zephyr; flooring: present flooring stained ebony; cabinetry: Keystone Wood Specialities
Pinney Designs
The couple lives in a historical area, so Pinney had to be careful to maintain the home's exterior. The existing windows drop below the new counter tops. Pinney designed a hidden lip to the outer border of the countertops, just inside the windows, to keep things from falling out.
Refrigerator: SubZero; dishwasher: Bosch; faucet: Elkay; fixtures: KWC; Shop pulls: Siro
Ben Gebo Photography
A wet bar just outside the kitchen in the dining and living room offers guests a gathering place from the cook's way.